Specials
Original model in silver (previous years model)
49,95 €
36,21 €
incl. 19 % Tax
excl. Shipping costs
Car door protector doordefender
The original and our best-seller. More than 30.000 sold doordefender show us the urgent need of a product like this.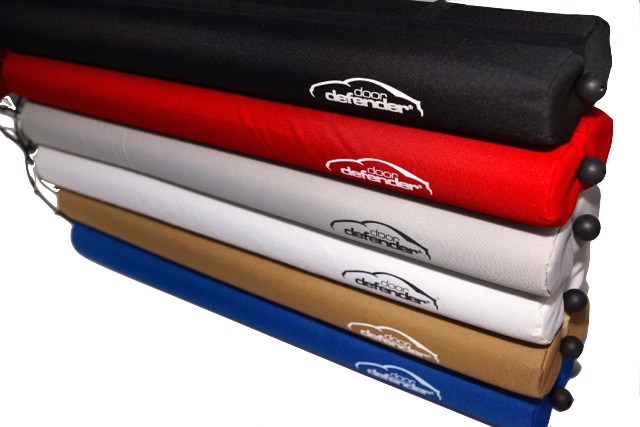 It protects a lot of car doors from dents, dings and scratches that happen day by day while parking. The original or standard doordefender will be installed directly at the car door.

The strong magnetic pad keeps the doordefender at the right place and the security tether prevents the doordefender from theft.

The standard is designed for almost all types of cars as long as the doors are made from steel.
The standard doordefender consists of two 70cm long magnetic protection rolls available in different colors. Der security cable with the loose ball will be layed into the car and protects though theft
With the standard doordefender you can cover on one side the front and rear door of your car. Use it for cars beginning from the Golf-class up to S-class. For smaller cars the compact doordefender with two protection rolls of 50cm length is better adapted.
sort by: Products per Page: